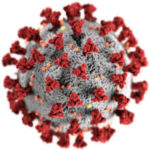 Sadly, due to the Coronavirus, most events for 2021-2022 have been cancelled or moved online.
Check back here for updates.
December 11, 2021, 1 p.m.
Every year, the authors in the Chessie Chapter of Sisters in Crime put out a lot of good crime fiction. On Saturday, December 11th, 16 of them will be talking about their new books and stories from this year online via Zoom. Our Mystery Author Extravaganza will start at 1 p.m. ET. It should run about an hour. Everyone is welcome.

The 16 authors who'll be speaking are: William Ade, Ellen Byerrum, Emmie Caldwell/Mary Ellen Hughes, Karen Cantwell, Maddi Davidson, Eleanor Cawood Jones, Tara Laskowski, Millie Mack, Eileen McIntire, Susan Reiss, Misty Simon/Gabby Allan, Rosalie Spielman, Marcia Talley, Art Taylor, Grace Topping, and Stacy Woodson. 

 

The event is being run by the Fairfax County Public Library system. You can register here:

https://librarycalendar.fairfaxcounty.gov/event/8133476

. Registration closes at 1 p.m. on Friday, Dec. 10th. After registration closes, all registrants will received the Zoom link for the event on the following day.

 

Books make great gifts for others as well as yourself. So, we hope you'll register for our chapter's annual holiday-season Mystery Author Extravagaza!