April 28-30, 2017
Malice Domestic
Bethesda, MD
Marcia will be the Toastmaster!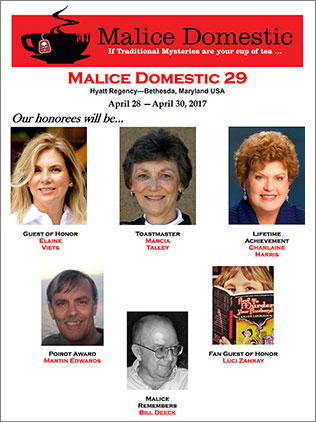 Marcia's Schedule:
Friday, 4/28
12:00 – 12:50 – You've Got Fan Mail panel with Elaine Viets, Charlaine Harris, Martin Edwards
5:00 – 5:45 – Opening Ceremonies
9:15 – 10:00 – Murder Most Historical signing
Saturday, 4/29
11:00 – Book signing
7 – 10:00 – Agatha Awards banquet
Sunday, 4/30
12:30 – 1:20 – A Toast to Marcia Talley, interviewed by Dan Stashower
1:30 – 2:30 – Closing Agatha Tea
May 1, 2 pm
The Woodlands, Kensington Park
Conversation with Frances Brody and Marcia Talley
3618 Littledale Road
Kensington, MD 20895
Info: Tracey Clark 301.946.7700 or tclark@KensingtonRetirement.com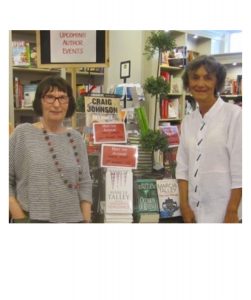 June 10, 1 – 5 pm
Sisters in Crime Upstate (Greenville, SC)
Two talks, sponsored by
Sisters in Crime National Speakers Bureau
Celebrate the 30th anniversary of the National Sisters in Crime Organization with two entertaining presentations by Award-winning mystery writer, Marcia Talley:
· Comic Relief: Or, What's So Funny About Murder?, and
· Demystifying the Mystery: Tips on Writing Crime Fiction.
When: Saturday, June 10, 2017 from 2:00 to 5:00 PM
Where: The Easley Room
Captain Kimberly Hampton Library
304 Biltmore Road, Easley, SC 29640
Info: Sally Handley sally@sallyhandly.com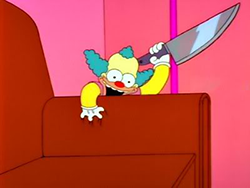 June 12, 6 pm
Conversations with the Author: Marcia Talley
University Club of Washington DC
1135 16th St, NW
Info: Tom O'Day dragan403@aol.com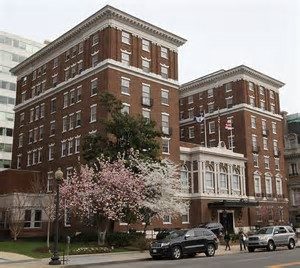 August 5, noon
Celebrate 30 Years of Sisters In Crime!
The Chesapeake Chapter of Sisters in Crime
celebrates
the history of Sisters in Crime
with
Sarah Weinman, Marcia Talley, and Elaine Raco Chase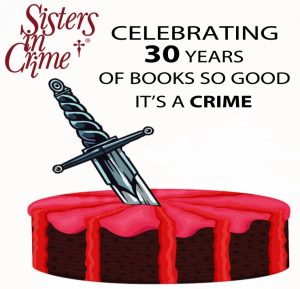 August 12, 2017
Noon – 6 p.m.
Marcia participates in the Suffolk Mystery Authors Festival
Suffolk, VA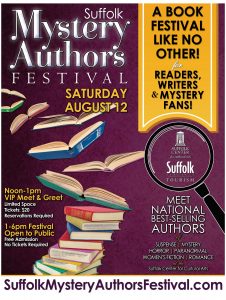 Week of August 14, Isle of Man
Marcia joins Kate Charles and Alan Bradley on the Isle of Man!
Tuesday, August 15, 2 – 3 pm
Manx Radio
Kate Charles and Marcia Talley interviewed on Women Today!
Click here to Listen Live or hear the Podcast!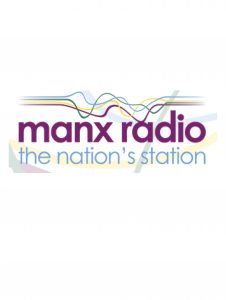 Tuesday, August 15, 6:30 pm
"It's a Mystery" hosted by Bob Harrison
Waterstone's
21-25 Strand St.
Douglas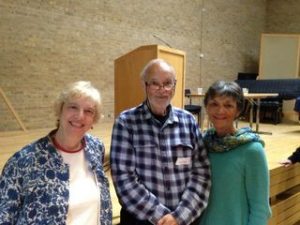 Wednesday, August 16, 7 – 9 pm
Conversations with Alan, Kate and Marcia
to benefit the Mobile Family Library
St James Church Dalby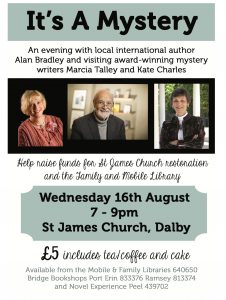 Friday, August 18, 10 – 3 pm
Mobile Family Library, Andreas
Click here for schedule:  Route 5, Andreas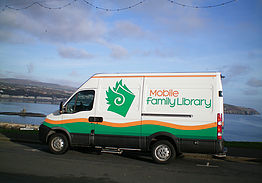 September 16, 2-4 pm
Conversation with Sujata Massey and Marcia Talley
Enoch Pratt Free Library
Light Street Branch Library (Federal Hill)
1251 Light St, Baltimore, MD 21230
Info: anhamilton@cox.net